Hotels are revered for their beauty and elegance. This is why in addition to booking them for their out of town visit, patrons will also reserve a space at a hotel for special events like weddings, birthday parties, seminars, and corporate meetings.
Adding stained glass to your hotel can give it a glamourous look and help you meet your customers' expectations. Below, we've shared some of our favorite hotel stained glass ideas.
Why Consider Stained Glass Art for your Hotel?
Stained glass art is an elegant feature that will instantly add value and beauty to your hotel. In addition to its pleasant aesthetic appearance, hotel owners enjoy practical benefits like:
Higher commercial property value
Privacy for patrons and staff
Memorable branding
Revenue from increased business
An attraction for tourists and customers
Beautiful Ways to Add Stained Glass to your Hotel
There are many different ways you can display stained glass in your hotel. Here are some of our favorite ideas.
Modern Stained Glass Ceiling Feature
Add depth and dimension with a stained glass ceiling feature. We love the modern look of this colorless glass.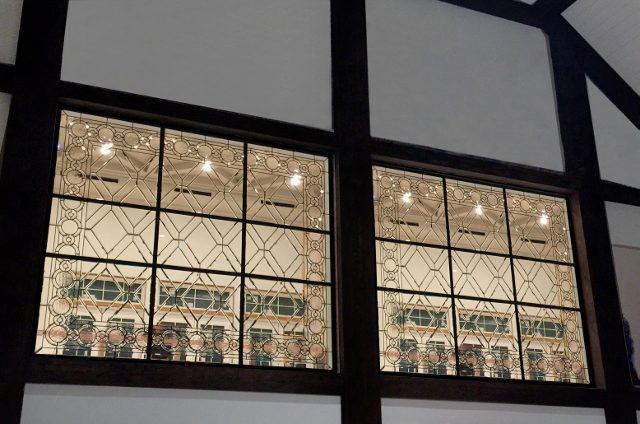 Elegant Leaded Glass Windows
Turn ordinary windows into decorative art with leaded glass panels. You can create a variety of aesthetics with leaded glass including boho chic, country vintage, and modern craftsman.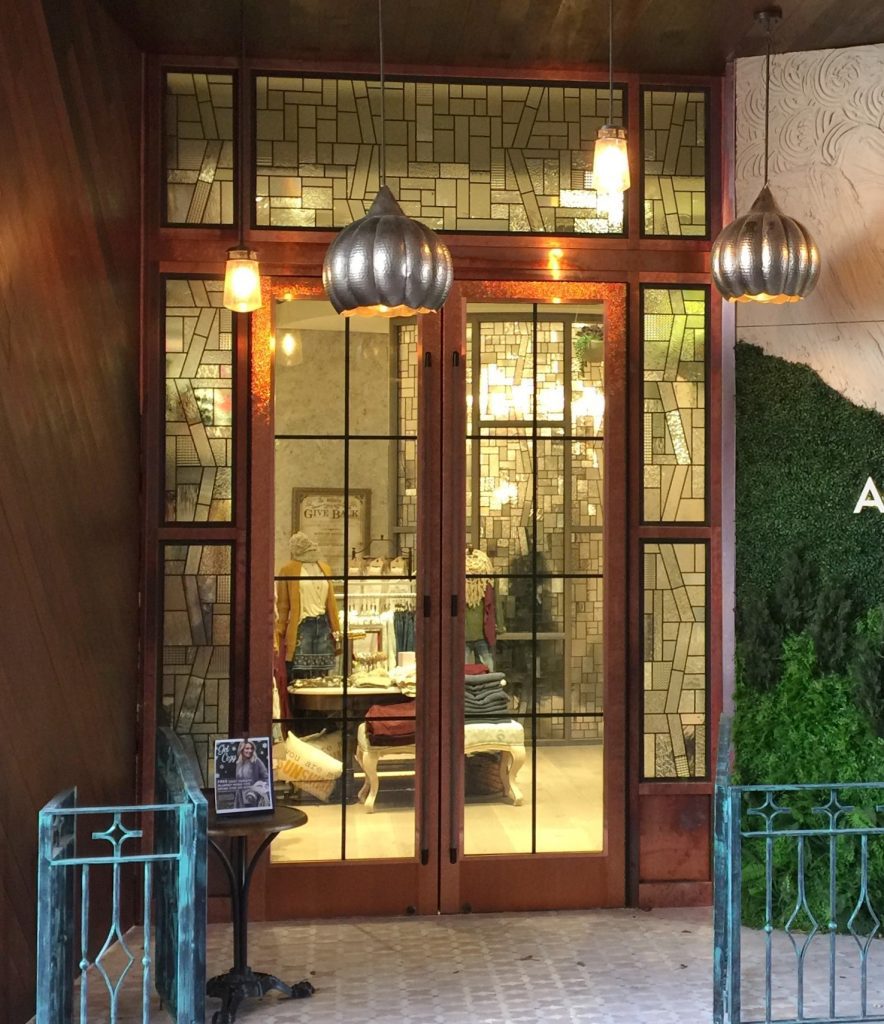 Striking Stained Glass Entryway
Make a strong impression with a striking stained or leaded glass entryway.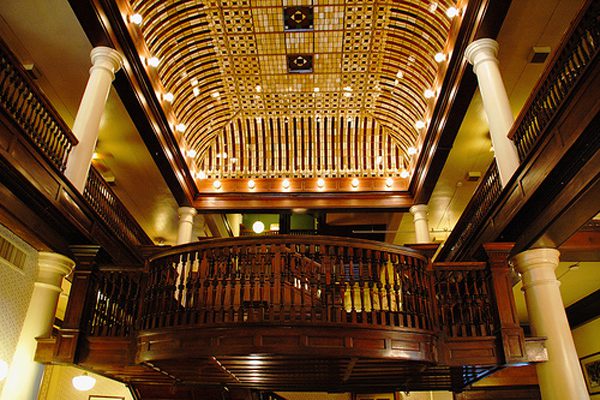 Antique Stained Glass Ceiling
Captivate and amaze with an antique stained glass ceiling. This is a great addition for hotels that book a lot of weddings and special events. Featured here is a beautiful restoration we completed for the Hotel Boulderado in Colorado.

Stained Glass Wall Panels
Create privacy while enhancing aesthetics with floor to ceiling stained glass wall panels.
Elevate Your Hotel with Stained Glass
Commercial Art Glass is the leading source for hotel stained glass in the United States. Contact our office today to learn more about our services and discover what we can do for your hotel!