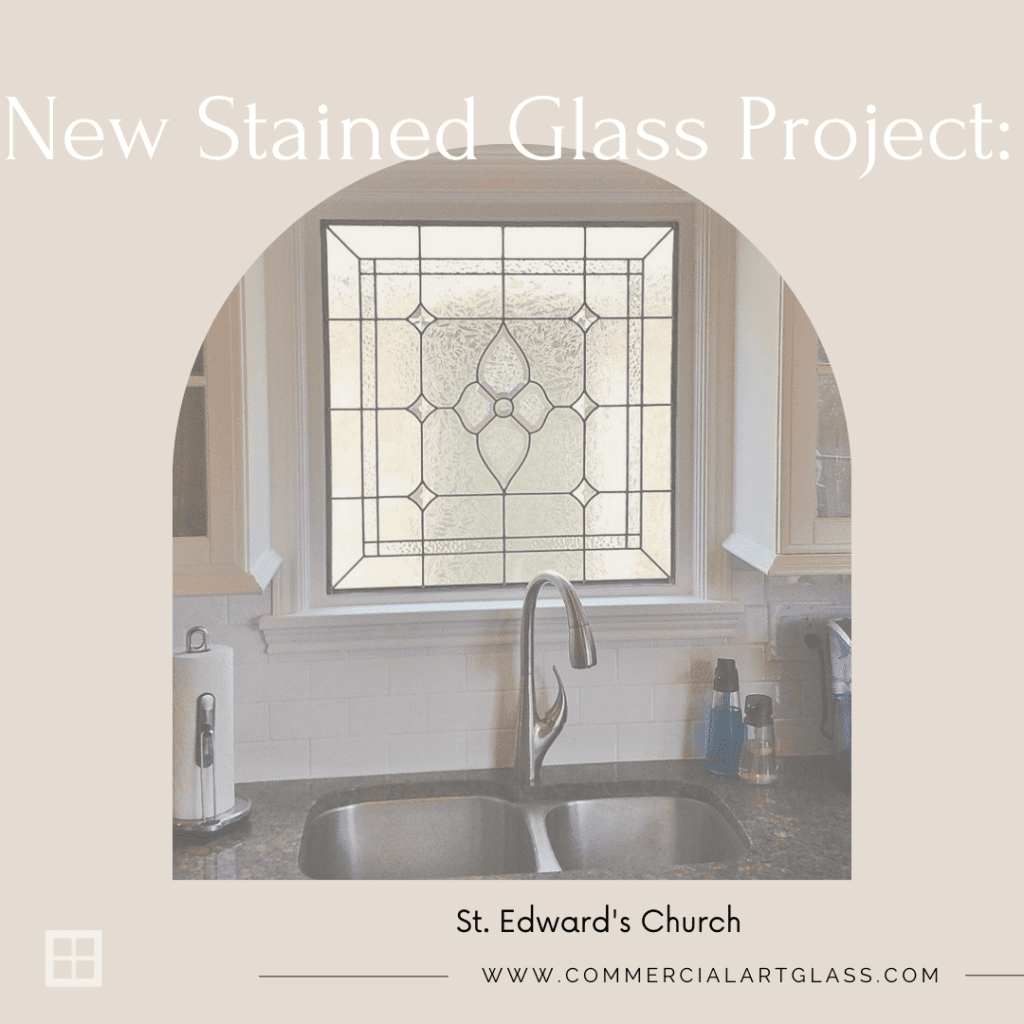 In addition to commercial stained glass services, we also provide leading religious stained glass services. We're honored to announce the completion of our recent custom church stained glass project for St. Edward's Church. Located in Pennsylvania, the church wanted to design a memorial piece for their pastor that recently passed away. They also wanted to conceal the street view from the big observatory window and thought stained glass would be the perfect solution. After reviewing several companies, they decided to go with us for their project.
The Custom Church Stained Glass Process for St. Edward's Church
The church started this process about two years ago during the pandemic so we used electronic means for the design process. After discussing the many iterations of the tree of life design they first requested, Father Rick mentioned that someday they would like to do a panel that showed his favorite Bible teaching – Jesus on the Sea of Galilee. We thought it was worth drafting up and after presenting the surprise design, the church and Father fell in love and chose this for construction. We decided to create depth in the panel through shading and painting. We also added some diversity to the depicted figures with Jesus and painted calm seas as a metaphor for the calm after the storm. Even though we ran into some technical and installation challenges, we were able to pull off one continuous piece for the window.
Work With the Nation's Leading Custom Church Stained Glass Specialist
Commercial Art Glass is honored to be the leading custom church stained glass specialist serving the nation. We're always available for all of your commercial and religious needs and are so grateful to have been a part of this project. For more information regarding custom stained glass for your property, please contact us!