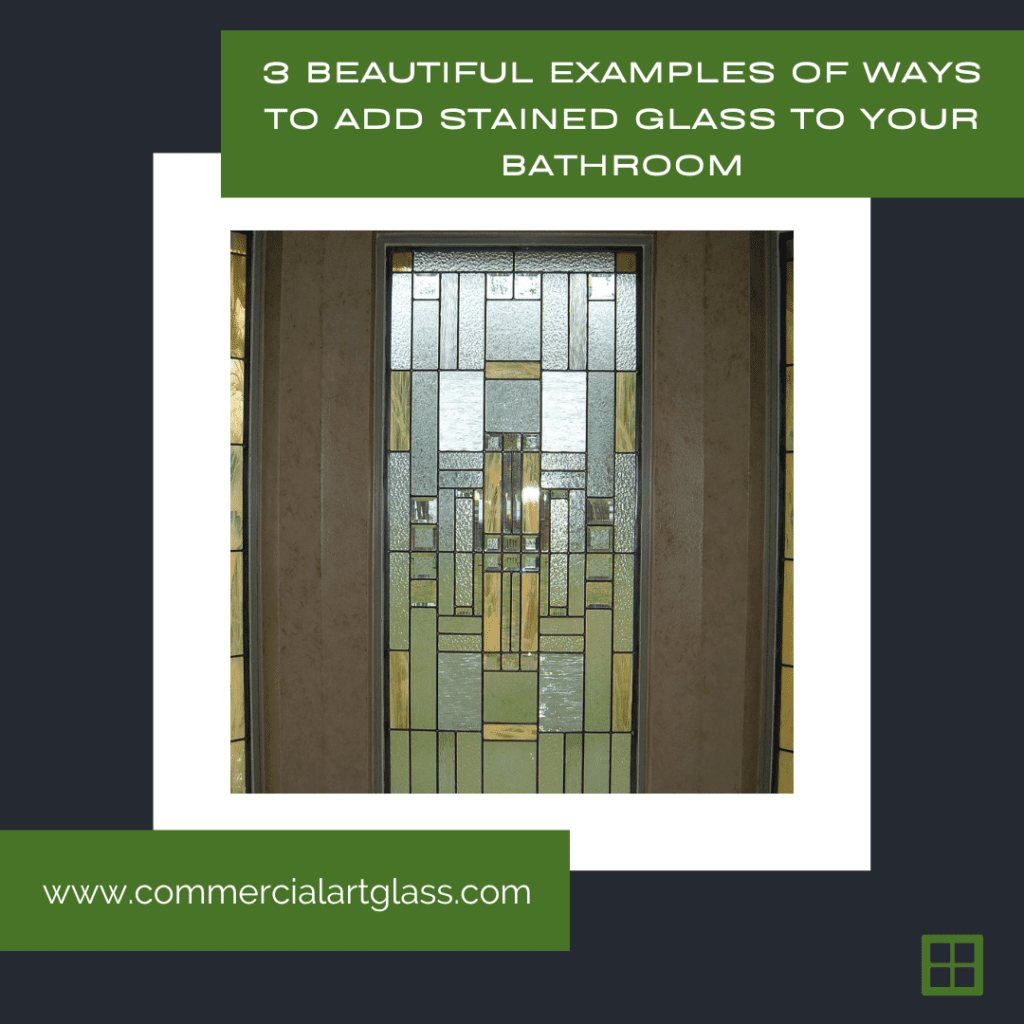 If you're looking for a way to create an artistic look for your bathroom, consider stained glass. Bathroom stained glass windows are a stunning and functional future that can make your space more private and enjoyable. Not only do they look beautiful, but they can also allow you to obtain privacy without blocking light.
Whether your bathroom could use simply a little bit of TLC or you're looking to hide the contents of your cabinets or linen closet, stained glass is an excellent choice. Below, we've shared three different ways that you can use it to enhance any bathroom in your home.
Great Places to Use Art Glass in Your Bathroom
Out of all the rooms in a home, bathrooms are definitely among our favorite to work with. Stained glass fits in perfectly with all of the glimmering porcelain and chrome features. Additionally, it can be incorporated into bathrooms in a number of ways including:
Bathroom cabinets: Use it to hide the contents of your medicine cabinet or under-the-sink cabinet and create a more uniform look.
Linen closet: A stained glass insert can make your linen closet look more interesting. Additionally, if towels aren't folded perfectly, you won't be able to notice.
Shower enclosure: You can give your shower a beautiful custom look with leaded glass doors or windows.
Vanity décor: Hang some artistic pieces near your vanity for a high-end look.
Bathroom windows: Make your bathroom windows luxurious and increase privacy.
Beautiful Examples of Bathroom Stained Glass
Stained glass is highly versatile and can be personalized in a number of ways. You can choose whatever style, colors, or design you like best. Here are some beautiful examples of bathroom stained glass for you to enjoy: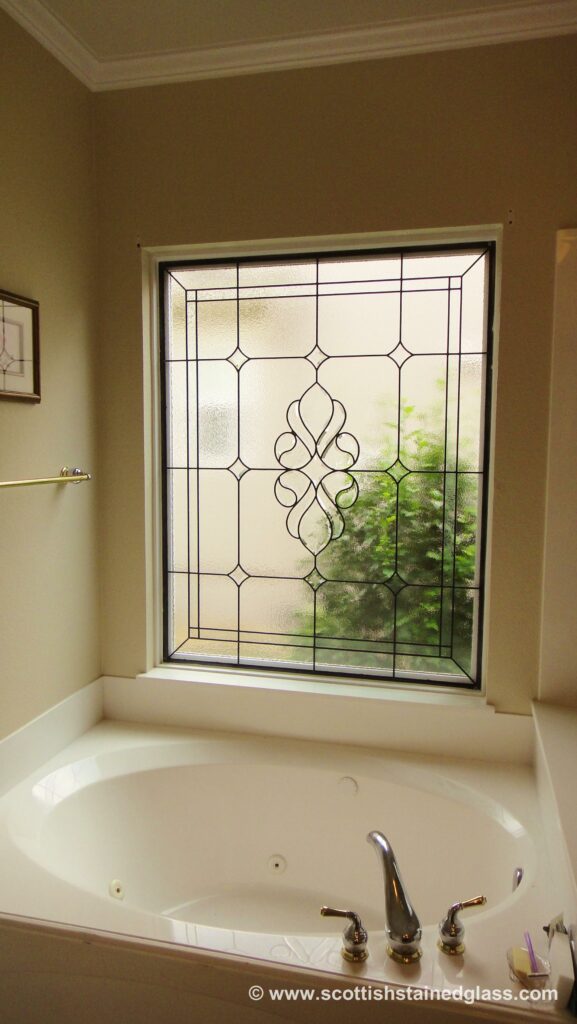 This is a lovely example of beveled glass.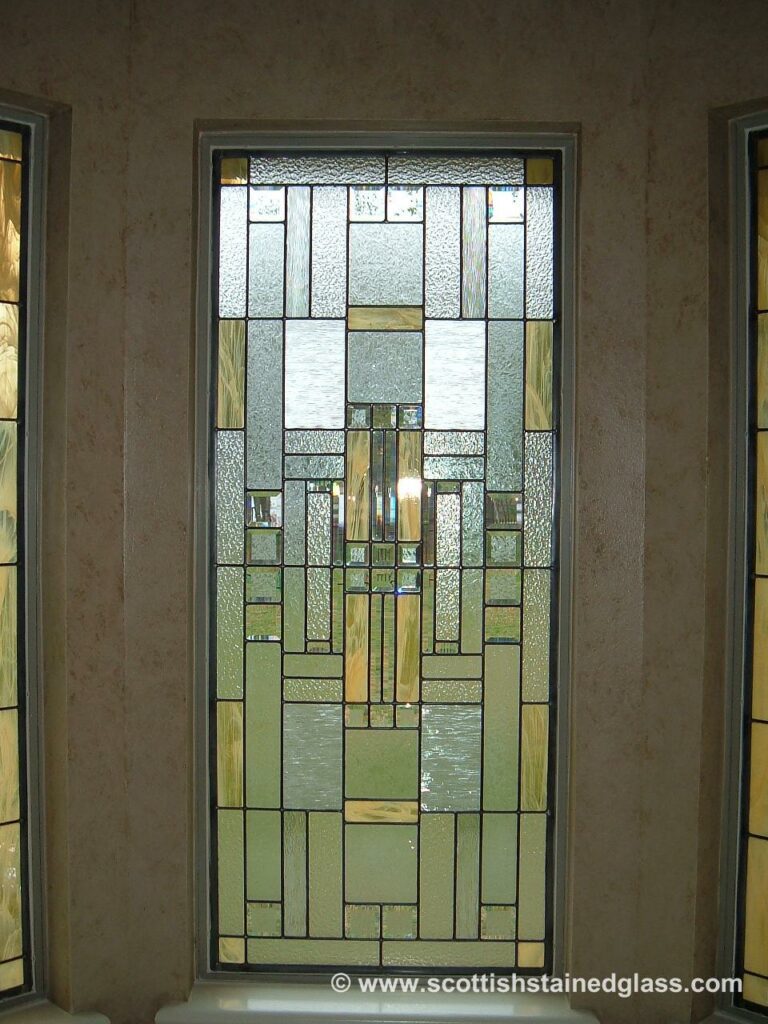 This mission style stained glass window does a great job at creating privacy for this bathroom.
You can even mix and match clear glass with dyed glass if you like! The combination can be quite beautiful!
Chat with a Designer
Call our office today to speak to a designer about custom stained glass for your bathroom!