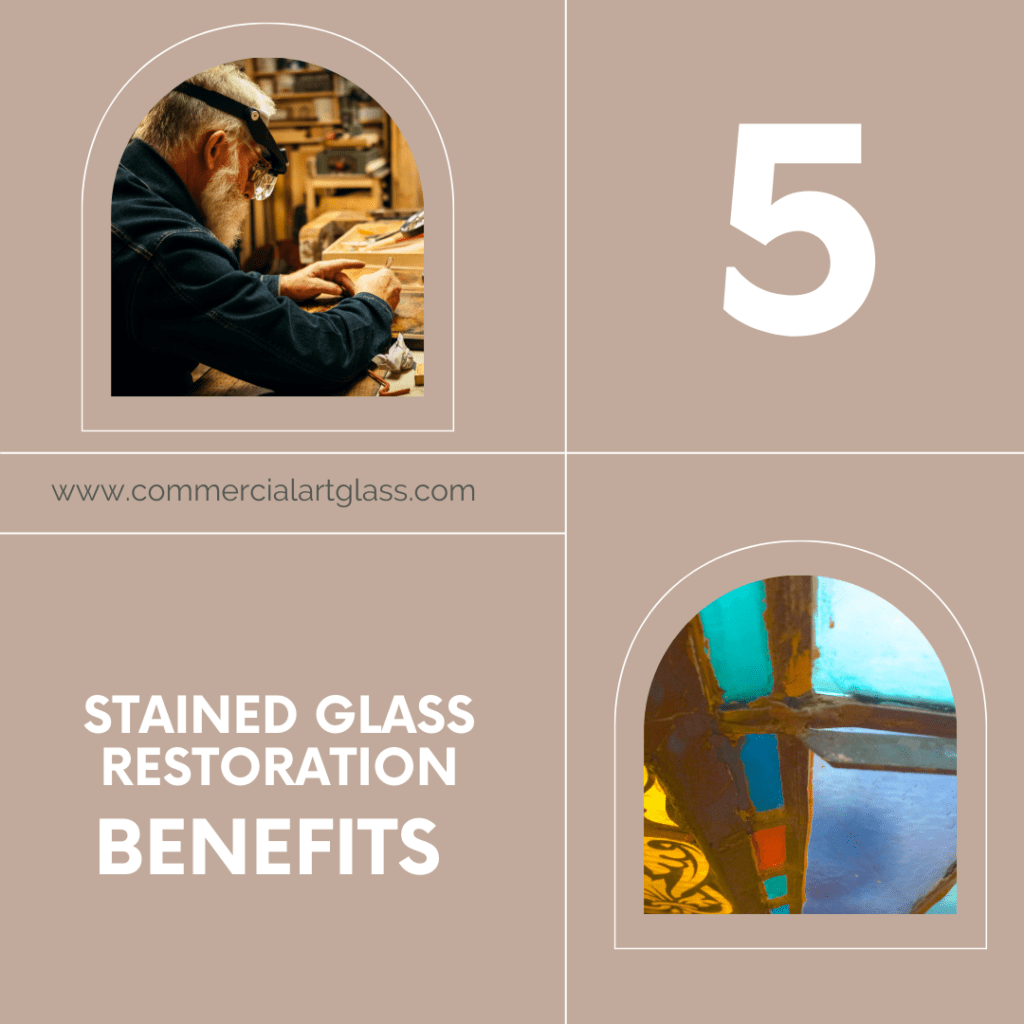 Stained glass restoration is a good idea because it helps to preserve and protect the unique beauty of the glass. Stained glass is often an important part of a building's history, and restoring it helps to preserve that history. In addition, replacing broken or cracked stained glass pieces with new glass helps to ensure that the glass continues to look beautiful for years to come.
Five Top Benefits of Stained Glass Restoration 
Improved energy efficiency: Restoring stained glass can help restore the original structure and provide better insulation, allowing for improved energy efficiency.

Increased beauty: Restoring stained glass can help to bring back the original vibrant hues and colors of the design, allowing for a more beautiful overall appearance.

Improved structural integrity: Restoring stained glass can help to reinforce the frame and glass, increasing the longevity of the piece.

 Added protection: Restoring stained glass can help to protect the glass from further damage and deterioration.

 Increased value: Restoring stained glass can help to increase the resale value of a property.
The Stained Glass Restoration Process
The stained glass restoration process is a complex and delicate process that involves several steps. First, the stained glass must be cleaned and evaluated for damage. If the glass is determined to be structurally sound, the remaining repairs can be made. This includes removing any broken pieces, replacing missing pieces, and reassembling the entire piece. In the case of severely damaged stained glass, it may be necessary to create a new piece from scratch. Once the repairs are completed, the stained glass must be sealed and protected with a coating to prevent further damage. Finally, the glass must be reinstalled and the frame may also need to be repaired.
If you're interested in learning about stained glass restoration and how we can help, please contact us today. We would be happy to provide more information and schedule a free consultation at your convenience.